Sylvan Dells, Lake Vermilion
Logging across the Lake Vermilion area waned during the second decade of the 20th Century. The large stands of pine were largely gone and the Duluth and Iron Range Railroad was actively promoting Lake Vermilion as a summer tourist destination. Real estate companies like Gray-Werton Co., of Duluth, were dividing Lake Vermilion into lots and selling them as building sites for summer tourist cottages.
Roads to the lake were still scarce and most travelers arriving in Tower were transported across the lake, to their building lots, by large commercial boats.
These three photographs depict a verticle cedar log cabin and the lake view at the Sylvan Dells plat located between Moccasin Point and Arrowhead Point. Lake Vermilion Archives photos circa. 1915–1930.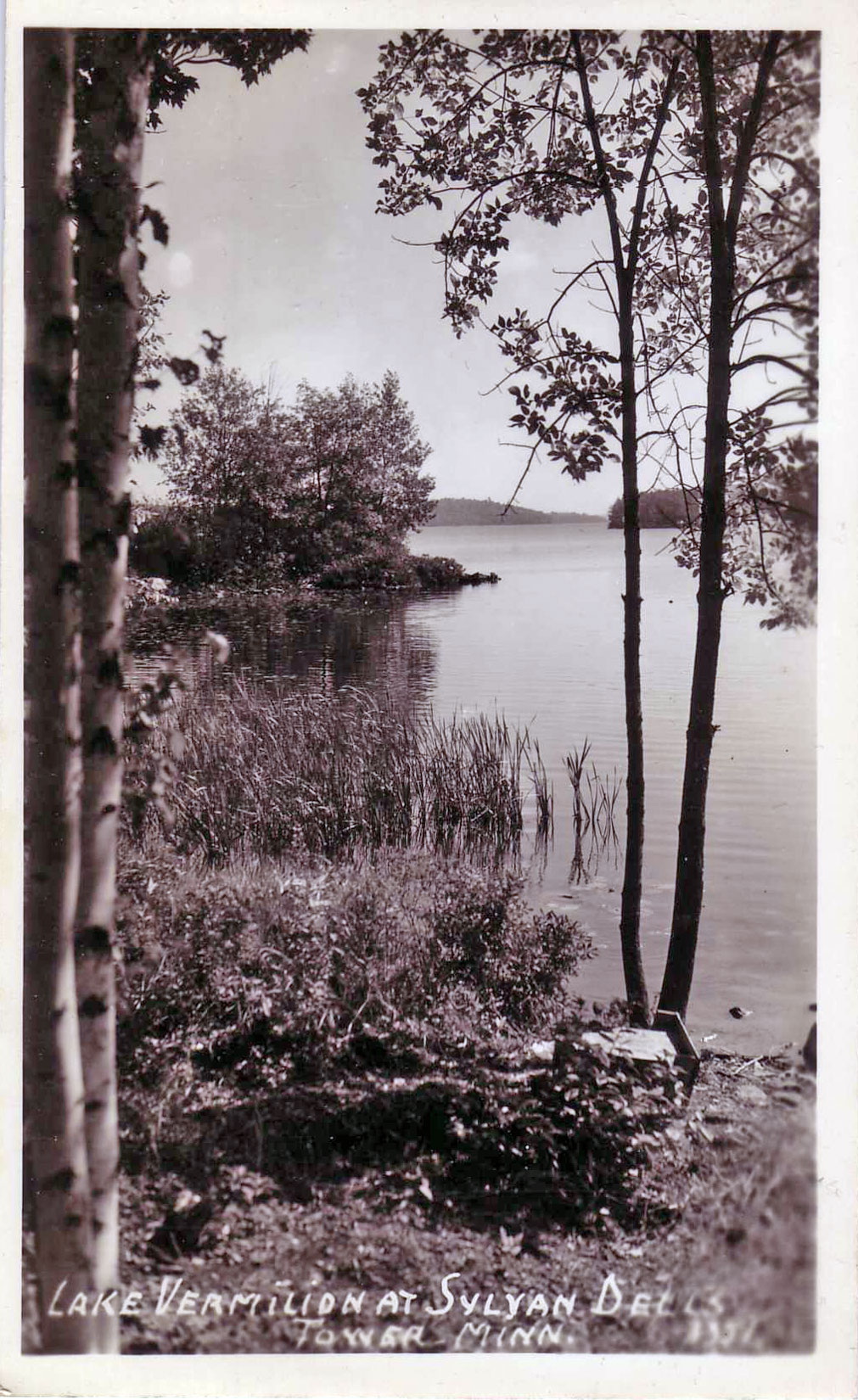 Camping on Pine Island in 1919 is an interesting account of one families early trip to their property on Lake Vermilion. If you have any information to share on Sylvan Dells or any other Lake Vermilion stories please contact us by email.